10 Facts that You Might Not Know About Che Guevara
There are many things that make Che Guevara an interesting and remarkable part of both Cuban culture and world history. He is undeniably one of the most controversial figures of the 20th century. It is to be expected that such a controversial and complicated personality would leave behind a trail of interesting tidbits. Are you curious to learn the details about this revolutionary's life that are often left off the pages of history books? Discover 10 surprising facts about the life of Che Guevara.
He Wasn't Cuban by Birth
While Che Guevara is most closely associated with the Cuban Revolution, he isn't actually a Cuban native. Guevara was born to an aristocratic family in Argentina. It wasn't until he set out on a motorcycle journey through Latin America that he became interested in Cuba's politics.
He Studied Medicine
Che Guevara may have gone on to be a great physician if he hadn't taken an interest in Latin American politics. He studied medicine at the University of Buenos Aires before leaving school to travel on his motorcycle.
His Face Is on Money
Guevara remains a national hero in Cuba, where his image adorns the 3 peso banknote.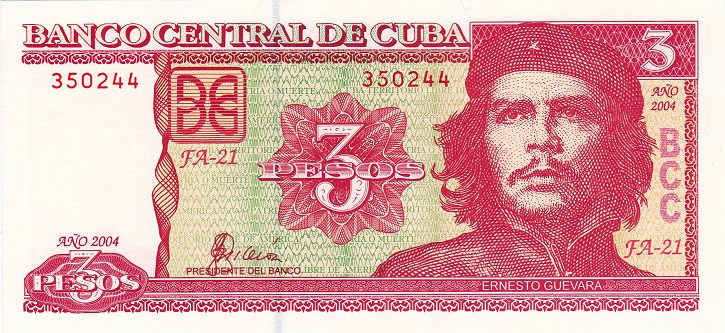 He Was a Banker
It can be hard for many people to think of Che Guevara sitting down at a desk to crunch numbers. The fact is that Guevara technically worked in the financial world after he was given the role of Finance Minister and appointed as the head of the National Bank of Cuba.
His Images are on Stamps
Che Guevara's image is viewed as everything from an inspirational icon of revolution, to a retro and vintage logo. His photos are on the stamps of Russia, Argentina, and Cuba.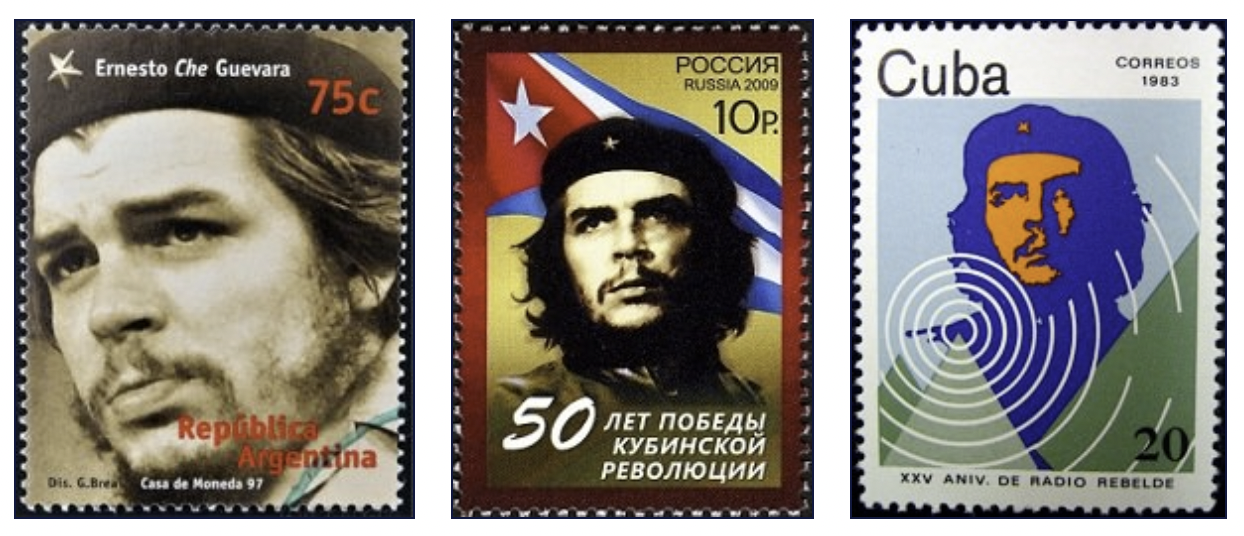 He Tried to Bring the Revolution to More Countries
Guevara wasn't content to merely finish a revolution in Cuba. He was determined to spread his ideals around the world. He tried to use the same tactics that won him victory in Cuba in both Bolivia and the Congo. However, cultural differences and a lack of interest made both attempts unsuccessful in the long run.
Guevara Opposed a Free Press
In 1959, leftist journalist José Pardo Llada reported that Guevara told him: "We must eliminate all newspapers; we cannot make a revolution with free press. Newspapers are instruments of the oligarchy."
A Messiah Complex
Guevara's diaries contain grandiose wording, casting himself as a savior absolving the sins of privilege with bloodshed. Guevara wrote of a night where, talking to a fellow communist by a lamppost, a vision came to him offering clarity.
I now knew… that when the great guiding spirit cleaves humanity into two antagonistic halves, I would be with the people,...I feel my nostrils dilate, savoring the acrid smell of gunpowder and blood, the enemy's death; I steel my body, ready to do battle, and prepare myself to be a sacred space within which the bestial howl of the triumphant proletariat can resound...
The United States Wanted Him Alive
Che Guevara was constantly on the radar of the United States and the CIA. However, the American government would have preferred to interrogate him rather than kill him. Declassified records show that United States President Lyndon B. Johnson believed that Bolivia's decision to execute him was stupid.
His Hands Were Amputated After His Death
Bolivian officials needed to prove to the public that they had truly killed Guevara following his execution. Bolivian military doctors amputated his hands and preserved them in formaldehyde before sending them to Buenos Aires for fingerprint identification.
His Remains Were a Source of Mystery for Decades
A retired Bolivian general finally revealed the location of Guevara's remains in 1995. Several countries worked together for two years to use the information provided by the general to find the revolutionary's remains in a mass grave. A team of Cuban geologists and Argentine forensic anthropologists were able to successfully identify Guevara's remains using a plaster mold of his teeth that had been made during his time in Cuba. Guevara's remains were finally laid to rest with military honors inside a mausoleum in Santa Clara, Cuba.